Accreditation (2015)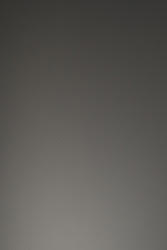 As you know, Harding University will be hosting an accreditation visit with the Higher Learning Commission (HLC) early 2015. The purpose of this web site is to provide you with resources to keep you informed as well as tools to facilitate your involvement.
Please allow me to thank you in advance for your active participation in this joint endeavor.
Dr. Larry Long, Provost

Schedule
2013
2014
2015



Jan
Feb
March
April
May
June
July
Aug
Sept
Oct
Nov
Dec



Comm. & Preparation
Assumed Practices
Review
& Edit
Upload
Final
Review
Federal Compliance
LOCK
Criteria
Input
Assurance Argument
Review
& Edit
Review for
Consistency
Upload
Share &
Review
Final
Review
Criteria
Input
Updates will be posted as they become available.
Please send feedback and suggestions regarding this page to provost@harding.edu.
Contact Us
Location: Administration room 102
Mailing address:
Harding University
Office of the Provost
Box 10773
Searcy, AR 72149-5615