Joan Bell

For Harrison Arkansas native Joan Bell, each day brings new opportunities to shine. In 1999, the Summa Cum Laude graduate of Harding University returned to her hometown with a Bachelors Degree in Business Administration. She began a career in the Marketing Department at First Federal Bank, a community bank founded in 1934 and traded on the NASDAQ Global Market under the symbol FFBH. She quickly rose to meet other challenges in several other departments. She currently serves as Vice President/Director of Compliance, where she focuses on customized education, risk analysis, and legal and regulatory compliance. The banking industry is ever-changing, and Joan continues to operate, communicate, and plan strategically to meet the challenges ahead.
She and her husband David (Harding '99) enjoy two wonderful children.  As a family, they attend Northside Church of Christ where they seek to use their talents to bring glory to the Lord. Joan is active in the Harrison Kiwanis Club, serves as President of the Junior Auxiliary of Harrison, and was instrumental in reviving the Youth Leadership Academy for the Harrison Regional Chamber of Commerce. 
Her advice to others is to 'strive to be a lifelong learner.' She adds 'Look for people that can mentor you and then volunteer to mentor when you have those skills.'
Role:  CPE Division, Employer position
Brett Biggs

Brett Biggs is Executive Vice President and Chief Financial Officer for Walmart U.S.  He is responsible for U.S. finance functions including strategy, merchandising, logistics, financial services, real estate, operations, and financial planning and analysis.
Before being appointed to his current role, he served as Senior Vice President, Operations for Sam's Club. In this role, he led all facets of Sam's Club operations in the southern part of the U.S. encompassing 13 states and Puerto Rico with over 230 clubs and 40,000 associates. 
Previously, Brett was Senior Vice President, International Strategy and Mergers & Acquisitions. In this capacity, Brett led the strategy and execution for Walmart's entry into Japan and India, as well as acquisitions and partnerships in China, the U.K., Brazil and Central America.  He has also served as Senior Vice President, Corporate Finance, in which Brett led Walmart's Treasury operations and capital markets functions, including managing global banking relationships.  He was then promoted to Chief Financial Officer, Sam's Club, leading the finance and strategy functions for Sam's Club. 
Prior to joining Walmart in 2000, Brett held various M&A and corporate finance positions with Leggett & Platt, Phillips Petroleum Co. and Price Waterhouse.
Brett is involved in various civic functions including serving on the Board of Directors for MANA, a nonprofit group focused on acute malnutrition in African children. Brett also serves on the Cancer Challenge Board and is a former member of the Board of the First Tee of Northwest Arkansas.
Brett graduated Summa Cum Laude from Harding University with a bachelor's degree in accounting and later received a MBA with Honors from Oklahoma State University. He serves in various advisory roles at Harding University.
Brett and his wife, Kara, have two daughters and live in Rogers, Arkansas.
Role: CPE Division, Employer position
Bruce Binkley

Bruce received a degree in Business Administration from Harding University and currently serves as a member of the Board of Trustees of the university.  He received the Master of Taxation and Master of Business Administration degrees from the University of Tulsa.  In addition, Bruce earned the Certified Public Accountant certification.
Bruce retired from T. D. Williamson, Inc. where he served as President and Chief Executive Officer and as a member of the Board of Directors.  As President/CEO, Bruce led the substantial expansion of the global presence of the company resulting in significant growth in revenue, operational capability, and positioning the business for growth.  Bruce has over 30 years' experience in leadership roles with companies such as Phillips Petroleum, Unit Rig & Equipment, and TDW.
Bruce serves as an elder at the Broken Arrow Church of Christ.  He and his wife, Kim, have four children who are all graduates of Harding University.  Bruce is a past recipient of the Outstanding Alumnus Award from COBA.  He has served on a number of community boards, including the Boy Scouts of America, Tulsa Chamber of Commerce, Hope Harbor Children's Home, Broken Arrow Economic Development Commission, and the Tulsa Area United Way.
Role: Academic Division, Alumni position
Brad Bradley

Brad founded, grew and led two companies, successfully selling both of them to large multi-billion dollar financial institutions.
He began his career as a CPA with an international accounting firm.  From there he proceeded to write the business plan and raise capital for a small entertainment company, eventually becoming President and CEO at the young age of 26.  In 1990 he founded his first mortgage finance company, subsequently growing and building it to over 1,200 employees and annual volume of over $5 billion. He and his partner successfully sold the company to a very large commercial bank.  Later he founded another financial company, built it and subsequently sold it to a major international investment bank.
His expertise resides in the areas of:  growing your company, raising capital, building a winning culture, business ethics and integrity, leadership, management, and selling your business.
In 2009 he left the corporate world and now spends most of his time in three areas; running a private investment company, working with Sports Friends, an international mission organization, and is the Alumni Director for Halftime of the Carolinas.
Brad is married to Teri, and they have three sons.  His hobbies include fishing, golf, going to baseball games, and training for sprint triathlons. 
Brad is devoting his second half to Kingdom advancement for the cause of Christ. 
Role: CPE Division, Employer position
Phil Brown

Phil Brown is a Professor in Accounting and serves as department chair for Accounting and Finance at Harding University.  He holds his CPA (inactive) licensure.  He earned his B.B.A. from Harding University, an M.B.A. from West Virginia University and his Ph.D. from The University of Mississippi.  Phil is in his 32nd year of teaching accounting. Primary teaching interests focus on financial accounting, particularly the undergraduate Intermediate and Principles courses.  He also teaches Advanced Accounting and Financial Analysis.  Phil strives to live by Colossians 3:17.  He and a colleague, Bob Churchman, were named recipients of the Bea Sanders/AICPA Innovation in Teaching Award for their work on attracting the best and brightest to the field of accounting. He has been named Harding's COBA Faculty of the Year three times and has been honored as recipient of Harding's distinguished Teacher Achievement Award.
Phil enjoys watching sports of all kinds at all levels, but especially college athletics.  He and his wife of 32 years, Susan, have two daughters, Jessica and Kristen.  Both Jessica and Kristen earned accounting degrees from Harding and are active in accounting and finance careers.
Role:  CPE Division, Faculty Representative position
Brant Bryan

One of the founding leaders of Fairways Equities, Brant is a specialist in identifying creative financing solutions through leases, purchases, joint ventures and other financial structures.  
Brant has provided real estate financing for projects of major corporations throughout the country including EcoLabs, Grifols, Conoco-Phillips, Isis Pharmaceuticals, CVS Drugstores, Gestamp Automacion, Intel, and Corinthian Colleges.  In addition, to his work with larger corporations, Brant has also assisted numerous smaller, leveraged buyout companies, and high growth companies in using their real estate as source of corporate financing.   
Prior to joining Fairways, Brant served as President of both The Staubach Company's Financial Services Division and Staubach's real estate acquisition company, Wolverine Equities.  Brant has formed and managed several real estate acquisition funds, including a $300 million fund with Westbrook Partners, and a $200 million partnership funded by high net-worth individuals.  Wolverine and its affiliated partnerships collectively produced a total rate of return in excess of 25% for its investors and no partnership yielded a loss.   He has arranged and led several private equity investment including start-up ventures which became publicly traded corporations and has helped these emerging companies form management teams, develop business plans, and launch new ventures. 
Due to his extensive experience in the real estate finance arena, Brant is frequently quoted and published in numerous industry publications.  In addition, is a favorite speaker at real estate and finance conferences. 
Brant's involvement outside of real estate is also notable.  Brant has been an adjunct professor at Abilene Christian University, and at Harding University.  A graduate of the Harvard Business School, Brant brings a level of creativity to everything he does.
Role: Academic Division, Alumni position
Byron Carlock
Byron currently serves as the U.S. Real Estate Practice Leader.  Byron joined PwC after a distinguished career in the private sector of the real estate industry. 
Prior to assuming his current role, Byron served as the CEO and President of CNL Lifestyle Properties, Inc for seven years and served CNL as President of two other REITs over his twelve year career.  His resume also includes three years as Executive Vice President and Chief Investment Officer of Post Properties and nine years as Managing Director for Crow Holdings International.     
Byron brings extensive knowledge of the real estate industry across the real estate life cycle, including the capital markets, experience in developing and implementing a strategic vision and a strong commitment to a partnership culture.  
Byron is an inactive CPA, currently a governor of the Urban Land Institute (ULI), a member of Real Estate Roundtable, NAREIT, and AFIRE.  He is also a board member of Harvard Club of Dallas and the American Studies Institute and a board member emeritus of Harvard Business School.  He is on the board for the Dallas Summer Musicals. 
He and his wife, Laura, reside in Dallas.  They are parents of Elizabeth, Trey and Barker and proud grand-parents of William, son of Elizabeth and Kevin Phillip. 
Role: CPE Division, Employer position
Reet Cronk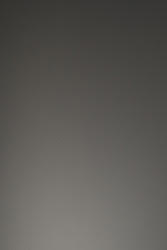 Reet Cronk is a Professor in Information Systems and serves as department chair for Management Information Systems at Harding University.  Dr Cronk holds a PhD in information systems from the University of Southern Queensland, Australia, a MSc in Molecular Genetics from the Australian National University and a BSc in medical technology from the University of Canberra, Australia.
Reet is active in the Information Systems research field publishing in and reviewing for many international conferences and journals, and is assistant editor of the Electronic Journal of Information Systems Evaluation. She has been awarded best paper awards and been a keynote speaker at the conference European Conference on Information Management and Evaluation held in Mont Pellier, France. Reet has been leading the Information Systems program at Harding for the last 14 years and had 7 years of teaching experience prior to coming to Harding. She received the distinguished teacher award in 2011.   
Reet and her husband of 37 years Keith, are originally from Australia and have a son Matthew, and two daughters, Penelope and Christina.
Role: CPE Division, Faculty Representative position
Brooks Davis 

Brooks Davis graduated Magna Cum Laude from Harding University's College of Business in 1989 with a degree in Management.  While at Harding he was a 3 year starter for the Bison football team and served as chairman of the Student Association Spiritual Life Committee.  
In 1990, Brooks began his career with Arvest Bank of Rogers, eventually progressing to Vice President/Commercial Lender and managing a $30 million portfolio.  In 1995, he accepted the job of Senior credit Officer for First Bank of Arkansas in Searcy.  
Simmons First acquired First Bank in 2001.  In 1997, Brooks was given the opportunity to lead Simmons First Bank of Searcy as President and CEO at the age of 34.  During this period, the bank grew to $150 Million in assets and consistently achieved returns on assets above 1.0%.
In April, 2014 Simmons First combined the charters of their community banks into one and Brooks took the opportunity to transition to the community board of the Searcy bank and pursue a second career in consulting.  Brooks' primary focus is on helping community banks stay independent through world class management practices.  He is also serving local businesses with continuous improvement of their financial operations.
Brooks and his wife, Jill, will celebrate their 25th wedding anniversary in 2015.  They have three children, Jace (21), Trey (19), and Ally (16).  They are members of the Downtown Church of Christ.  A native of Bartlesville, Oklahoma, he has lived in Arkansas for 30 years now and is a dual fan of both states' teams.
Role: Academic Division, Alumni position
Brad DeLong
Brad joined ORIX USA in 2001 as the Chief Information Officer.  He is responsible for all technology support and development activities for the corporation.
ORIX USA Corporation is a diversified financial conglomerate with approximately $6 billion in assets and $25 billion of assets under management.  ORIX USA is headquartered in Dallas, Texas, with approximately 1,100 employees and principal offices in Atlanta, Chicago, Los Angeles, Minneapolis, New York, San Francisco, Washington, D.C., Frankfurt, London, and Paris.  ORIX USA Corporation is the U.S. subsidiary of ORIX Corporation, a publicly owned Tokyo-based international financial services company established in 1964. ORIX Corporation is listed on the Tokyo (8591) and New York (NYSE:IX) stock exchanges.
Prior to his employment with ORIX, DeLong was one of the founding Principals in the Business Process Automation practice with Perot Systems. DeLong led multiple strategic business and technology initiatives for a variety of industries on a global basis.  Prior to his 10 year career with Perot Systems, DeLong held various operational and technology roles for a large Texas banking corporation where he supported several banking systems and business processes.
Mr. DeLong attended Abilene Christian University majoring in Management Information Systems and completed the Executive Education program at Harvard Business School for Technology and Operations.  Mr. DeLong serves as Secretary of the Board of Trustees to Fort Worth Christian School and is President of the Board of The Cardinal Education Foundation.
Role: Academic Division, Employer position
Ray Eldridge
Dr. Ray Eldridge is the Interim Dean, College of Business, Lipscomb University (LU) and a Professor of Management. 
Prior academic positions include Senior Associate Dean and Chair of the Department of Management at Lipscomb University, Dean of the Freed-Hardeman University School of Business and Department Chair at Syracuse University. He has been awarded the designation "Master Instructor", the US Army's highest faculty award, the Syracuse University annual Chancellor's "Faculty and Staff Inspiration Award" and the NASBA Student Center for the Public Trust Campus Being a Difference Award.
He had over twenty years of leadership experience as a career U.S. Army officer. He has commanded at the Platoon, Company, and Battalion level serving throughout the United States and on numerous worldwide deployments. He was awarded the Legion of Merit.
Ray serves as a Malcolm Baldrige National Quality Award Examiner on the Board of Examiners for the Tennessee Center for Performance Excellence and is a Certified Quality Manager/Organizational Excellence (CQM/OE).  He has been a preliminary round Judge for the American Society for Quality (ASQ) Education Team Excellence Award (ETEA) and International Team Excellence Award (ETEA) and International Team Excellence Award (ITEA) and has been a facilitator for the Middle Tennessee Human Resource Excellence Award program. He has been an examiner and mentor for over 15 universities with the Accreditation Council for Business Schools and Programs (ACBSP) and leads LU pre-accreditation efforts for AACSB and initiatives for SACS. He was appointed to the ACBSP Baccalaureate/Graduate degree Board of Commissioners in 2013.  He serves on numerous committees and boards in the community.  
His education includes a doctorate, two master's degrees, and a diploma from the US Army Command & General Staff College, and an undergraduate degree from The Citadel. 
Role: Academic Division, Academic position
Charlie Elkins
Charlie Elkins graduated cum laude from Harding in 1982 with a BBA in Accounting and is a CPA.  He currently is Senior Managing Director, Business Development for Aviall, a wholly-owned subsidiary of The Boeing Company and the world's leading diversified distributor of aircraft parts to the airline, military, and general aviation market segments. 
During his 30 years with Aviall, Charlie has worked in a variety of leadership roles including marketing, supplier management, repair operations, customer service and internal audit.  In his business development role, Charlie leads synergy efforts for Aviall at Boeing Commercial Airplanes in Seattle.  Prior to joining Aviall, Charlie worked for Arthur Andersen & Co., the large CPA firm, from 1982-1985.
Charlie is married and has two grown children.  He was born and raised in the Atlanta, Georgia area, but now lives in Seattle, Washington.  He enjoys driving sports cars and reading.
Role: Academic position, Employer position
Dave Finley
Dave Finley is the President and CEO of LeadsOnline, a leading criminal investigations system used by law enforcement agencies across America.
Dave and his company are passionate about equipping and serving criminal investigators and spend their days developing, launching and supporting innovative services to help them solve countless crimes.
Dave is a graduate of Harding University with a Bachelor of Business Administration. He holds an MBA from Texas A&M University and a Master's degree in Telecommunications Management from the University of Dallas. He has served as a leader in entrepreneurial enterprises and Fortune 100 companies including Sprint, contributing to its relentless innovation and aggressive growth through the 1990s.
He also serves as a Teaching Director for Community Bible Study, an interdenominational Bible study with more than 700 classes throughout the United States and in more than 70 foreign countries. Dave and his lovely wife of 26 years have raised two boys and live near Dallas, Texas.
Role: CPE Division, Employer position
Gail Hudson
Gail Hudson, Professor of Marketing at Arkansas State University (2000-present).
Dept. Chair 2006-2013
Faculty Member, 1985-present
Education:  Ph.D, University of Alabama, MBA, Arkansas State University; BA University of Michigan
Research:  approximately 50 publications over my academic career in both pedagogical and applied journals and other professional outlets.
Active in the Jonesboro Community – currently serve on the Community Health Education Foundation; past Board Member of the Better Life Counseling Center
Attends Southwest Church of Christ
Previously an Instructor in Business 1981-1983 – Freed Hardeman College
Married to husband Steve for 33 years and mother of two sons, Aaron and Will.
Role: Academic Division, Academic position
Nancee Roberson 

Nancee Roberson attending Harding from 1989 to 1994 and graduated Magna Cum Laude from Harding with a degree in business administration and a minor in accounting. Nancee has worked from American Fidelity for 17 plus year holding many different positions including sales representation, benefit consultant, area manager, district manager, regional manager, National Director of New Markets, and currently the Chief Operating Officer of American Fidelity.
Nancee has one son, Peyton Roberson. He is 13 years old and goes to Crossing Christian School. He is an avid basketball player.
Nancee has received her CLU, ChFC, RHU, and REBC from the American College as well as her MBA from North Alabama University. Nancee helps run a youth nonprofit sports basketball team.
Role: Academic Division, Employer position
J.T. Rose 
J.T. is Professor Emeritus of Finance, Insurance, and Real Estate at the Hankamer School of Business, Baylor University.  Prior to coming to Baylor in 1984, he worked for twelve years as an economist at the Board of Governors of the Federal Reserve System, Washington, D.C.  His work there involved policy analysis and research pertaining to the structure, performance, and regulation of commercial banks and other financial institutions.   
While at Baylor he taught principles of financial management and commercial bank management at the graduate and undergraduate level. He has published numerous articles on banking and finance in academic and professional journals, most recently in the field of finance pedagogy.  He served as Chair of the Department of Finance, Insurance, and Real Estate from 1996-2006.
J.T. did his undergraduate work at Texas A&M University and holds M.A. and Ph.D. degrees in economics from Washington University in St. Louis.  He and his wife Sandy (Harding '67) have three daughters and three grandchildren.
Role: Academic Division, Academic position
Mark Weeks
Prior to his retirement in 2012, Mark Weeks was Senior Vice President of Finance and Controller for the Pharmacy Services division of CVS Caremark. In 2007, CVS Caremark was formed from the merger of CVS Corporation and Caremark Rx, Inc. Before the merger, he was the Corporate Controller and Principal Accounting Officer for Caremark Rx, Inc., a Fortune 500 publicly traded company whose stock was listed on the New York Stock Exchange.  Mr. Weeks' responsibilities included the company's accounting functions, external financial reporting, third party reimbursement, Medicare Part D financial planning and analysis, M&A accounting due diligence and financial integration.  Mr. Weeks joined Caremark in June 1994.
Before joining Caremark, Mark Weeks was a senior manager for Ernst & Young, a national public accounting firm.  Mr. Weeks worked in Ernst & Young's audit practice and served clients in the health care and insurance industries.  
Mark Weeks graduated from Harding University in 1985 with degrees in Accounting and Computer Science.  He is also a Certified Public Accountant and a member of the American Institute of Certified Public Accountants. Mr. Weeks currently serves in a voluntary role as Treasurer for the Board of Directors of an independent school in Nashville, Tennessee.
Role: CPE Division, Employer position