Welcome to the Harding University Criminal Justice Web site. Thank you for your interest in our program.
The area of Criminal Justice is a fast-growing field of study. Changes in today's world have led to an increased demand for high-quality graduates. We are prepared to provide you with the academic tools necessary for either a successful criminal justice career or the pursuit of a graduate degree.
Our program emphasizes a liberal arts foundation enhanced by the study of a variety of legal aspects of the Criminal Justice system, coupled with Christian ethics. Through an integration of the legal aspects of the Criminal Justice system and biblical knowledge and values, students will be well equipped to render exceptional service in any area of Criminal Justice.
As a former prosecutor and as a certified law enforcement instructor, I can say without hesitation that our degree in Criminal Justice is designed to prepare you for a variety of career options. Professional opportunities may be found in the areas of law enforcement, investigation, prosecution, criminal defense, protective services, advocacy, probation and parole, human services, research, etc. Courses are designed to explore these diverse areas, giving you a greater knowledge of each.
Our Internship Program will provide you with a valuable real-world experience by giving you the opportunity to apply your academic knowledge to real-world situations. Internships are available with law enforcement, prosecution, defense, judicial, and corrections, as well as other Criminal Justice agencies. You will be encouraged to take advantage of the Internship Program as the capstone of your education.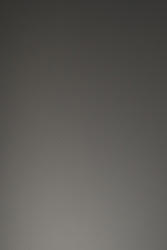 For more information about Harding University's Criminal Justice Program, please contact me at the address below. Let me know how I may assist you in becoming a part of the Harding family as you prepare for a lifetime of service in the fascinating and rewarding world of Criminal Justice.
Sincerely
B.J. Houston, JD, MSE
Director - Criminal Justice Program
501-279-4560