The Kinesiology Department is housed in the Ganus Athletic Center. The programs in Physical Education and Sport and Recreation Management provide our students with discipline-specific knowledge, skill practice, and professional experience via classroom instruction and student teaching or internship capstone experiences necessary for advanced graduate studies and professional careers. The department fosters the development of spiritual, physical, social, emotional, clinical and culturally diverse skills to enhance the human behavior and well being of all populations.
The mission of the Department of Kinesiology is to prepare Christian professionals for careers in teaching, coaching, and sport and recreation management.

The department offers a Bachelor of Arts degree in Kinesiology (non-licensure), and Bachelor of Science degrees in Health and Kinesiology (teacher licensure) and Sport and Recreation Management. The Kinesiology licensure major prepares students to teach health and physical education and coach in elementary and secondary schools. The Kinesiology non-licensure major prepares students to work in non-teaching areas of kinesiology, and can be combined with an MAT (Master of Arts in Teaching), which allows one to teach. The Sport and Recreation Management major prepares students for careers in athletic or recreation administration.
Minors are offered in Kinesiology, Health, and Coaching. The Coaching minor, when paired with an education degree, allows a student to sit for the Praxis II test and receive their endorsement to coach.
Dr. Stephen Burks, Chair
Department of Kinesiology
Welcome to the Department of Kinesiology. We appreciate your interest, and please know we are always available and ready to assist you. By browsing our Web page, you will find an assortment of information on faculty, majors, facilities, and departmental news. We hope the information contained on the Web page will answer many of your questions. If not, please give us a call at 501-279-4761 and we will certainly try to provide whatever information you need.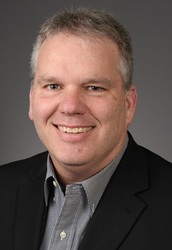 When you visit our campus, please come by the Ganus Athletic Center and visit the Department of Kinesiology. We would be pleased to meet you and share information about our programs. We hope to see you at Harding!
Dr. Stephen Burks
GAC Room 100B
HU Box 12281
Phone: 501-279-4761
Fax: 501-279-4138
Academic Emphasis: Health and Physical Education
E-mail: sburks@harding.edu
Kinesiology Department Academic Advisors
Pedagogy (Kinesiology Major - B.S. with Teacher Education licensure)

Stephen Burks

Office: GAC 100B
501-279-4761

Jessica Moore

Office: GAC 137B
501-279-4487

Mike Pruitt

Office: GAC 137A
501-279-4757
Kinesiology (B.A. – Non-teaching major)

Stephen Burks

Office: GAC 100B
501-279-4761

J. D. Yingling

Office: GAC 137C
501-279-4756

Jessica Moore

Office: GAC 137B
501-279-4487
Sport and Recreation Management

Tom Ritchie

Office: GAC 143B
501-279-4972