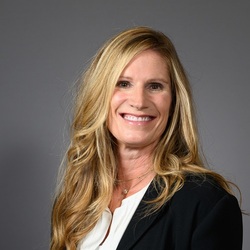 Sarah McGaha is the Wellness Program Coordinator for Harding University. Sarah is a Certified Group Fitness Instructor as well as a Certified Personal Trainer. Sarah teaches fitness classes at Harding including Aerobics, Half-Marathon Training and Plyometrics.
Email: smcgaha@harding.edu
Phone: 501-279-5285
Fax: 501-279-4138
Webpage: Searcy Boot Camp
Fitness Programs
Walktober – a walking or running competition for employees. Participants log mileage for the month and prizes are given for the top pavement pounders.
Holiday Challenge – participants weigh in before Thanksgiving break. At the conclusion of Christmas break, weight is recorded again. Those who have maintained or lost weight over the holidays receive a prize.
Step Into Spring – another walking or running contest, encouraging participants to get outside, get moving and improve their health.