Welcome to the Center for Student Success!  We are glad you found us!   The Center's mission is to promote the success of all students by providing comprehensive programs and services which advance academic achievement and personal development.
The Center for Student Success is a one-stop, all-inclusive center where students may access and be referred to extensive support and advising services.
Here at the Center you will find a highly qualified professional support team of advocates who contribute resources, guidance and support to students as they pursue their academic, social and spiritual goals.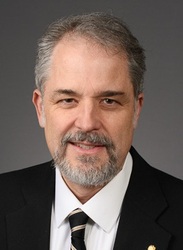 These professionals seek to collaborate with the faculty to foster a culture of learning and shared expertise and, it is within this partnership we find strength to help students meet their needs.
Continue to take a look at our programs and resources. Our desire is to help you succeed. Our doors are open…let us help you open yours.
Dr. Todd Patten, LPC
Dean for Student Success