Office of Testing & Outcomes Assessment
Inclement Weather Policy for Harding University Testing Office: 
If the main campus in Searcy is closed due to inclement weather, the Testing Office on campus will also be closed. There will be no testing during this time.  If you are scheduled for a national standardized exam, the Testing Supervisor at Harding, (Tina Gould) will notify the testing agencies involved. Examinees will not be required to call testing agencies directly. Once the exam has been re-scheduled the national testing agency will automatically contact the student.
 There are several methods of communication in which you can find information regarding campus closure. HU students can set up the early alert system through Pipeline:
Instructions for Early alert setup in Pipeline:
Home tab, right side "Emergency Text Message Opt -in"
Enter phone number and click Submit
If you are not an HU student you can look on the
Pipeline Homepage, www.harding.edu/Pipeline
Or like us on Facebook and you will be notified as we post the announcement. https://www.facebook.com/HardingUniversityTestingOffice
The Harding University Testing Office provides testing facilities and a testing environment that is convenient, supportive, and conducive to maximizing student performance. Our goal is to assist students in achieving their academic and professional objective.The office offers a  variety of examinations to meet the needs of HU students, faculty, and the surrounding community. We provide information regarding exams for undergraduate admission, credit by examination, professional and graduate school admission, and proctoring services for correspondence exams. (Map & Directions - bottom of page)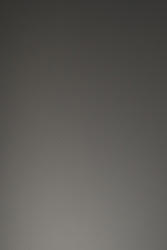 Tina J. Gould, MBA 
Director of Testing
Whatever you do, work at it with all your heart, as working for the Lord, not for men, since you know that you will receive an inheritance from the Lord as a reward. It is the Lord Christ you are serving. Colossians 3:23-24
Email: testing@harding.edu
Phone: 501-279-4415
Fax: 501-279-4444
Location: Pryor/England Science Room 114
Morgan Young B.A.
Graduate Assistant
Mail to:
Office of Testing & Outcomes Assessment
915 E Market Ave. Box 12291
Searcy, AR 72149
Testing Locations:
Paper Exams:
Praxis, ACT, SAT, will be in the McInteer Building
Computer Based:
Praxis and TOEFL in the Testing Office Pryor/Science
Map and directions to Harding University campus pdf