Become a Professional Practitioner
Each program in the College of Allied Health seeks to guide students in acquiring and utilizing knowledge and skills in order to become professional practitioners with a Christian perspective and a life-long commitment to learning, develop the skills of scientific inquiry, use of current technology, and evidence-based practice to effectively support and guide health care delivery, promote leaders and Christian servants who care for others in clinical environments, and ensure ethically-grounded practices in the administration, documentation, and delivery of health care services.
Linked Together
Through mission and service, our students change lives.
Dean Statement
Welcome to the Harding University College of Allied Health!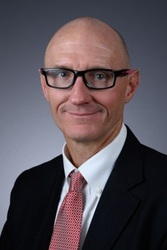 This is an exciting time in healthcare. At Harding we would love to have the opportunity to work with you as you progress toward your professional goals and dreams! The Harding College of Allied Health offers high quality educational programs in some of the most dynamic and fastest growing fields in the healthcare industry including Athletic Training, Exercise Science, Physician Assistant Studies, Speech Pathology, Pre-audiology, and Physical Therapy. Our Allied Health programs produce graduates who pass national licensure exams at rates that are among the highest in the nation.
At Harding you are not just a number. You will receive interdisciplinary teaching and personal attention from expert faculty. Moreover, all of our professional program graduates have the opportunity to be transformed by providing healthcare in Christian Medical Mission experiences places such as Africa, Central America, and Italy.
Heath Sciences education at Harding provides more than a high-quality academic experience. Through personal mentorship, Harding seeks to produce a different kind of graduate – a graduate who practices healthcare from a distinctly Christian worldview. We would love to have you join us as we serve others and strive to make the world a better place.
I invite you to take the next step and learn what the Harding College of Allied Health can do for you.
Michael McGalliard, ScD, PT, COMT
Allied Health Administration
Lynn Edens, B.A.
Assistant to the Dean

Michael McGalliard, Sc.D., PT, COMT
Dean
Contact Us
501-279-5299
Location: The Swaid Center for Health Sciences, 104B & C.
Mailing address:
Harding University
College of Allied Health
HU 12287
Searcy, AR 72149-5615