Exercise & Sport Sciences Department
Welcome to the Department of Exercise & Sport Sciences. Our offices, classrooms, labs, and training facilities are located in the Ganus Athletic Center on the south side of campus. We offer Bachelor of Science degrees in Athletic Training (AT) and Exercise Science (ES) as well as a minor in Personal Training. Our degrees provide students a solid academic foundation which prepares them for both advanced graduate studies and professional careers.  Moreover, our department believes deeply in the mission of the university as it focuses on integrating faith, learning and living. Each class, laboratory, and clinical experience is founded on the fact that we are fearfully and wonderfully made and it is an honor to study and teach about that which He created. Many classes are started with prayers or devotionals, yet even more so, it is the heart of the instructors who believe that their classroom, their lab, their work is an extension of Christ to the world that creates the foundation of that mission.
Both of the Bachelor of Science degrees in our department are centered around national certifications and accreditations. The Athletic Training Education Program is accredited by the Commission on Athletic Training Education (CAATE) and students may sit for the Board of Certification (BOC) examination at the completion of their degree.
The professors and clinical instructors in the Department of Exercise & Sport Sciences are highly skilled and trained in their disciplines, having earned advanced degrees from such institutions as the University of Texas at Austin, University of Arkansas, Michigan State, University of Kentucky, University of Memphis, and Texas Tech University…. Many serve at the state, regional and national level in their professional organizations. Two have received the highest teaching award given by Harding, the Distinguished Teacher Award.  The yearly award given by the Student National Honor Society (Alpha Chi Outstanding Scholar) has been awarded to two of our departmental teachers also.  Many of our professors are involved in ongoing research. Currently a study is being conducted in conjunction with Harding's Physical Therapy School and the medical school in Little Rock (UAMS). A number of our professors are actively involved in the McNair scholar mentoring research program where they work alongside student scholars in conducting research and disseminating the data through presentations and publications. The results of the research is brought into the classroom so students can be kept abreast of the latest in their fields, and most often they are published in national/international publications.
It is with this foundation of highly trained and motivated faculty, with Christ-centered lives, that makes the Exercise & Sport Sciences Department a great place for students to integrate their faith, their academic learning, and their everyday lives. It is this foundation that has helped previous students be leaders in their graduate schools and professional careers over the past 12 years. And, it is this foundation that will continue to help the Department of Exercise & Sport Sciences prepare current and future students to be servant leaders for years to come.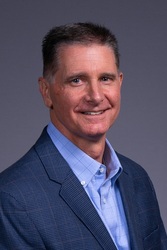 Sincerely,
Kenneth Turley, Ph.D., FACSM,
Exercise & Sport Sciences Chairman/Professor