Family & Consumer Sciences Department
Family and Consumer Sciences has been an integral part of the Harding University academic curriculum since its founding in 1924. We offer our graduates a competitive edge in the world of professional practice.  An excellent faculty dedicated to God and their students is the mainstay of the Department. Each student is given opportunities for networking with professionals through on-campus lecture series, career shadowing, field trips, internships, and attendance at professional meetings. Leadership development is fostered through departmental organizations as well as the state affiliates of professional associations.
Family and Consumer Sciences is multidimensional with the overall mission of assisting individuals, families and communities in making informed decisions about their well-being, relationships, and resources to achieve optimal quality of life. (AAFCS, 2010) It is one of the most exciting, diverse, and interesting professions that offers graduates a rewarding career in a variety of settings. The common link between all practice areas is the way in which professionals address the social, physical and economic well being of individuals, families and communities in their environment. The building blocks of human existence-food, clothing, shelter, human relationships, family life, consumer products and services remain the foundation of research, practice, and public policy advocacy.
Accreditation
The Didactic Program in Nutrition and Dietetics at Harding University is accredited by the Accreditation Council for Education in Nutrition and Dietetics for the Academy of Nutrition and Dietetics, 120 North Riverside, Chicago, IL 60606, 312/899-5400.
Our Mission
Our earnest desire is to help you achieve your goals and dreams as you develop God-given talents to serve God and others. The Department at Harding seeks to accomplish "Connecting Professionals. Touching Lives." set forth by AAFCS (American Association of Family and Consumer Sciences) in 2010.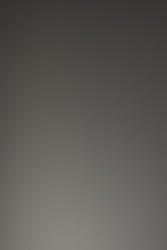 Sincerely,
Dr. Denise Fisher, PhD, CFCS, CFLE, CPFFE
Associate Professor and Chair
Vision
Christian professionals dedicated to empowering individuals, strengthening families and enabling communities.
Mission
Prepare Christian professionals to assume leadership roles that support quality of life of individuals and families in contemporary society.
Goals
In congruence with the mission of the University and the standards of The American Association of Family and Consumer Sciences, the Department seeks to:
Provide opportunities for students to develop their God-given talents for service to individuals, families, communities and the church.
Enhance students' growth in the fruit of the Spirit through daily interaction and classroom strategies.
Prepare students for diverse careers in family and consumer sciences.
Provide a solid foundation for students who pursue advanced study.
Prepare students for a life-long commitment to learning and professional development.
Contribute to the preparation of professionals in other disciplines.
Request Information
Thank you for requesting additional information from the Harding University Department of Family and Consumer Sciences! Your request is important to us, and we will respond to you very quickly. After completing this form, press the "Send" button at the bottom of the page.
Contact Us
Fax: 501- 279-4098