Arkansas Ministers and Wives Day 2014 
 

August 19, 2014

 
Our Lord knew what he was doing when he sent out the disciples "two by two" (Luke 10:1). Ministry can be a demanding, draining, and even lonely calling, and there are times when we can all use the advice, support, and friendship of a colleague.
 That's why we host the annual Arkansas Ministers and Wives Day;  it gives us the opportunity to honor those of you who are on the front lines of the kingdom of God, and it allows you to associate with a state-wide gathering of your colleagues.
 And, that's why the theme of this year's program will be "Partnership."  Capable speakers will explore vital relationships that can help us experience healthy and effective ministries.  Here is the lineup for the men's programs:
Jared Mayes (McGehee) – "Partnership With God"
John Philips, Jr. (Central, Little Rock) – "Partnership With Colleagues"
Keith Kilmer (Robinson Avenue, Springdale) – "Partnership With Your Shepherds"
Jimmy Adcox (Southwest, Jonesboro) – "Partnership With Your People"
 In addition, there will be a concurrent program for our most cherished partners:  our wives!
 Whatever your ministry position, you will be uplifted and refreshed by this year's program.  I hope you'll make your plans now to join us on Tuesday, August 19 for the 2014 Arkansas Ministers and Wives Day!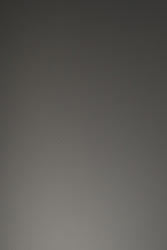 Dr. Dan Williams
Vice President for Church Relations