Welcome to the Department of History, Political Science and Social Science web page! Thank you for your interest and please know that we are always available to help you. In addition to this page, we have provided a number of other ways for you to contact us. By perusing our web page you will find that we have assembled a large assortment of helpful information on our faculty, majors, curriculum, departmental groups, exciting links to other places, and more. We hope the information contained in our page will be helpful and answer most of your questions. If you have suggestions for improving our page, please e-mail them to us. We want our page to be as helpful as possible.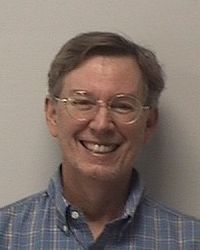 Whenever you are on campus, please accept our invitation to visit our department which is located in the Ganus Building. We look forward to meeting you and sharing further detailed information about our programs of study and how these programs can help you attain your educational and career goals. 
Kevin Klein, Chairman 
The mission of the Department of History and Social Science is to:
Teach students the concepts concerning the social forces and institutions which affect civilization;
Teach the fundamental principles underlying enlightened citizenship and a global perspective;
Prepare teachers for elementary and secondary schools;
Help students acquire a foundation for graduate study in history, political science, and social science;
Provide the preprofessional background and skills for the fields of law, government service, and other professions.