Honors College
Kevin Kehl, Ed.D., (Baylor University)
Assistant Professor and Dean, Honors College

kkehl@harding.edu

About Dr. Kehl

Dr. Kevin Kehl brings more than 25 years of teaching and leadership in higher education to his role as dean of the Honors College.  His areas of interest and expertise include intercultural learning, student affairs, and leadership development.  Kehl graduated from Harding in 1984 with majors in both Psychology and Bible. He holds an M.S from Texas A&M University in Educational Psychology, an M.A from Harding School of Theology, and an Ed.D in Educational Leadership from Baylor University.  He has served for 8 years in Kenya, East Africa as a cross-cultural church and community development advisor among the Kalenjin people and is fluent in their language. Before coming to Harding in 2012, he served as the Executive Director for the Center for International and Intercultural Education at Abilene Christian University.  Dr. Kehl's research on the impact of study abroad on student global-mindedness helped inform the planning and implementation of study abroad programming under his leadership. His teaching experience at the undergraduate level includes the First Year Seminar, Cross-cultural Studies, Life and Teachings of Jesus and Growth and Mission of the Church. Graduate courses include Multicultural Psychology and Introduction to Student Affairs. Dr. Kehl is a certified Gallup Strengths Coach which he uses extensively in helping students explore ideas related to vocational interests and leadership styles. Dr. Kehl and his wife, Susan, who is Dean of the Carr College of Nursing, have two children.

James Huff, Ph.D.
Associate Professor of Engineering Education

jlhuff@harding.edu

About Dr. Huff

Dr. James Huff is an Associate Professor of Engineering Education at Harding University and teaches courses in identity and design thinking. In the context of his research lab Beyond Professional Identity (BPI), Dr. Huff has mentored undergraduate students, doctoral students, and academic professionals from more than 10 academic disciplines in using interpretative phenomenological analysis (IPA) as a qualitative research method to examine identity in a variety of contexts. He has served as a principal investigator of a National Science Foundation grant to examine how engineering students experience shame during their pre-professional education and has published more than 30 peer-reviewed publications, many of which he has presented at national or international conferences. Dr. Huff received his Ph.D. in Engineering Education and M.S. in Electrical and Computer Engineering from Purdue University. He also received his B.S. in Computer Engineering as an Honors Graduate with Distinction from Harding University.

James (Jim) Miller, Ph.D., (University of Tennessee)
Honors College Assistant Dean and Associate Professor of Communication

jemiller@harding.edu

About Dr. Miller

Dr. James Miller earned a Ph.D. in communication in 2008 from the University of Tennessee, where he was named the Dr. Herbert H. Howard Fellow and taught in the School of Journalism and Electronic Media. He has published and presented research at dozens of conferences across the country and received multiple awards for his scholarly work in media effects and communication law and ethics. He was a keynote speaker on crisis communication at Harvard in 2016.

Dr. Miller served as chair of the Department of Communication at Harding from 2014 to 2019.  During his tenure as chair, the department successfully completed a $100,000 fundraising campaign, grew in enrollment by 35 percent, and developed two new interdisciplinary majors. Dr. Miller received the university's Distinguished Service Award in 2000 and the Teacher Achievement Award in 2012.

He is a member of Kappa Tau Alpha, the national honors society for recognition of scholarship in mass communication. He has worked as a writer and reporter for multiple news media outlets, including the Knoxville News Sentinel. Dr. Miller's role as a faculty fellow in the Honors College includes curriculum design, advising the Honors Student Council and Trustee Scholars, alumni relations, recruiting, and related assessment. Dr. Miller and his wife, Sara, have two children.

Ross Cochran, Ph.D., (Boston College)

Office: McInteer 239
Phone: 501-279-4786
cochran@harding.edu
Ph.D Boston College
Practical Theology and Christian Education

About Dr. Cochran

Ross is a native of Hobbs, New Mexico. He has served churches in Ireland, Massachusetts, Tennessee and Arkansas. Ross met his wife, Nita, while they were students at Harding University. They were married for 35 years when she passed in May 2016. They have three children – Chris, Allen and Hannah.

Ross has taught at Harding since 1986 and loves the access to Harding students and the ministry opportunities that role provides. He has published one book: Not Off Limits: Questions You Wished You Could Ask at Church. The book is an attempt to foster more respectful dialogue around the numerous difficult and controversial issues we face today. A primary idea in the book is that unity has not occurred until we respect each other while we disagree. 

Ross is a CASA volunteer, and a shepherd at the Downtown Church in Searcy, AR.  

Ross teaches the freshmen Honors Scholars HNRS 2020 "Life and Teachings of Jesus" course each fall term.

Pat Garner, Ph.D., (University of Oklahoma)

Office: Reynolds C209
Phone: 501-279-4635
pgarner@harding.edu

About Dr. Garner

Dr. Patrick Garner has taught communication at Harding since 1972. Besides being a classroom teacher in the Department of Communication, he is also a teacher and one of the founding participants in the Honors College. Dr. Garner also directs the forensics program. His academic interests include interpersonal communication, nonverbal behavior, persuasion, small group communication, neuroaesthetics and the effects of technology on interpersonal behavior.

In the Honors College he teaches four different courses, including HNRS 2010 (Communication and Critical Thinking), HNRS 2030 (Human Situation I), HNRS 2040 (Human Situation II), and COMM 1010H (Archaeology of Communication). Topics in his classes include the nature of influence, neuroaesthetics, the development of postmodern thought, the effects of present and future technology on culture and contemporary ethical questions.

Dr. Garner married the former Mona Lee Moore in 1972. They have four children and eight grandchildren. He is an elder at the Downtown Church of Christ.

Larry Hunt, Ph.D., (University of Georgia)

Office: Am Studies 317
Phone: 501-279-4168
lhunt@harding.edu

About Dr. Hunt

Dr. Hunt's specialty is medieval literature, and his current teaching assignment includes courses in the Liberal Arts core as well as the Honors College, the nature and history of language, Old and Middle English Literature, and C. S. Lewis. He is a sponsor of the student organization Kolbitar (Coal-biters), a club inspired by the writings of C. S. Lewis and J. R. R. Tolkien that meets biweekly to discuss mythological and Germanic literature.

Dr. Hunt teaches the honors section of ENG 2010 (World Literature) and HNRS 2030 (Human Situation I).

Debbie Baird, B.A., (Harding University)
Honors College Administrator

Office: Honors College
Phone: 501-279-4157
dbaird@harding.edu

About Mrs. Baird

Debbie Baird joined the Honors College team in 2001. Serving as the Honors College Administrator, she manages the day-to-day functioning of the Honors College.  Mrs. Baird serves as an academic advisor to honors students who have not yet decided upon a major and those who want to create a customized Interdisciplinary Studies major.  She enjoys developing relationships with students and encouraging them to discover the gifts God has given them.

Mrs. Baird is a graduate of Harding and is married to Tim Baird, a faculty member in Computer Science. Tim and Debbie have worshiped with the Cloverdale congregation in Searcy for more than forty years. They have three grown sons and two daughters-in-law.

Kristina Chance, B.A., (York College)
Assistant to the Dean

Office: Honors College
Phone: 501-279-4056
kchance@harding.edu

About Mrs. Chance

Kristina Chance will greet every student and visitor who enters the Honors House!  Kristina has been a member of the Honors College staff since 2018 and serves as the "Assistant to the Dean".  She manages our Summer Academic Institute enrollment process and facilitates Honors College student activities.

Mrs. Chance graduated from York College in York, Nebraska, with a degree in Oral Communication Theory. Married to Jared, they have two school-age children, and are active with the Westside Church of Christ.
Faculty Fellows
In addition to teaching Honors courses, the faculty fellows will help develop the Honors College curriculum and co-curriculum and help guide and mentor students through various experiential learning and capstone projects.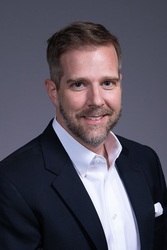 Dr. Jim Miller
associate professor of communication College of Arts and Humanities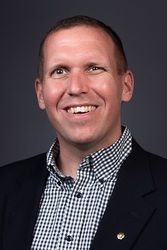 Dr. James Huff
associate professor of engineering College of Sciences
National Science Foundation CAREER Award
Contact Us
Fax: 501-279-4016
Mailing address:
Harding University
Honors College
Box 10782
Searcy, AR 72149-5615
Office hours: Monday - Friday 8am-5pm (closed for the noon lunch hour)