Thank you for your interest in the Paul R. Carter College of Business Administration! We are continually blessed with excellent students who desire to use  their God-given talents and business skills to make a difference in this world.
Our academic business classes taught from a biblical and value-oriented foundation provide the basis for all our activities in COBA. With our focus of teaching excellence in the classroom, our faculty enhance the classroom with their own business and teaching experience. Each class incorporates issues of ethics, global awareness, technology, written and oral communications. Many of our courses focus on teamwork and presentations to simulate their future careers in business. Our students work with professors who profess and exhibit high moral and religious convictions, providing a foundation for success in all areas of life, including the community, workplace, home, and church.
We attempt to provide numerous opportunities for involvement and growth of our business students.  This includes business clubs, competition teams, service projects, ethics seminars, leadership seminars, international trips, career fairs, and many others.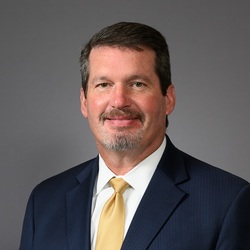 Please contact us with further questions concerning the Harding University College of Business Administration. Please fill out a Request Information form or call us at 501-279-4240.  We look forward to serving you.
Sincerely,
Dr. Bryan D. Burks
Dean, College of Business Administration, Harding University