Thank you for your interest in the Harding University College of Business Administration! We are continually blessed with excellent students who desire to use  their God-given talents and business skills to make a difference in this world.
We are especially excited about our new name as the Paul R. Carter College of Business Administration.  Paul was a wonderful Christian business man who loved Harding University and the College of Business.  We are also pleased with our new building addition and renovation.  It has provided a wonderful place to prepare our students.  At Harding University, we are blessed to have students from all 50 states and over 50 countries.  This diversity in our student body creates an excellent opportunity for global business awareness.
We attempt to provide numerous opportunities for involvement and growth of our business students.  This includes business clubs, competition teams, service projects, ethics seminars, leadership seminars, international trips, career fairs, and many others.
Our academic business classes taught from a biblical and value-oriented foundation provide the basis for all our activities in COBA. With our focus of teaching excellence in the classroom, our faculty enhance the classroom with their own business and teaching experience. Each class incorporates issues of ethics, global awareness, technology, written and oral communications. Many of our courses focus on teamwork and presentations to simulate their future careers in business. Our students work with professors who profess and exhibit high moral and religious convictions, providing a foundation for success in all areas of life, including the community, workplace, home, and church.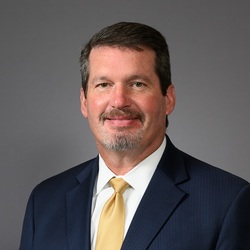 Please contact us with further questions concerning the Harding University College of Business Administration. Please fill out a Request Information form or call us at (501) 279-4240.  We look forward to serving you.
Sincerely,
Dr. Bryan D. Burks
Dean, College of Business Administration, Harding University

Contact Information
We would enjoy talking with you about the Harding University College of Business.
Please use the following information to contact us.
Telephone:
501-279-4240 (College of Business)
501-279-4000 (Harding main number)
800-477-4407 (Admissions office -Prospective Students Only)
Fax:
501-279-4665 (College of Business)
Request information:
Please complete this form to help us better serve you.
E-mail:
CoBA@harding.edu or e-mail specific faculty members
Mailing address:
Harding University College of Business Administration
Harding Box 10774
Searcy, AR 72149-0001 USA