African American Alumni Association

African American Alumni Association
Thank you for your interest in the Harding University African American Alumni Association. The general purpose of this Association is to increase diversity and promote the general welfare of African American students of Harding University.
Our Mission
Recruit: Encouraging the recruitment and enrollment of African American students
Support: Supporting African American students in increasing cultural sensitivity and inclusion
Retain: Creating an opportunity to provide financial support to African American students
Engage: Increasing African American Alumni engagement and participation
Our Team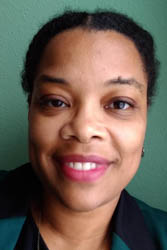 Vicky Valentine-Phillips, President
Class of 2000 Alumna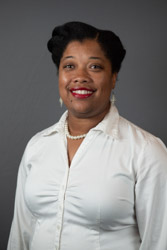 Briana Cunningham, First Vice President
Class of 2000 Alumna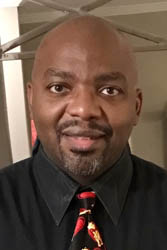 Micheal Stone, Second Vice President
Class of 2000 Alumnus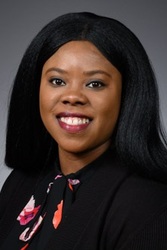 Naomi Valentine, Secretary
Class of 2005 Senior Instructional Designer for Harding Online and eLearning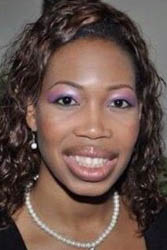 Abby Stone, Media Relations
Class of 2000 Alumna
African American Alumni Scholarship Fund
The purpose of this fund is to attract and retain students who are members of under-represented population to attend Harding. Diversity in the student population of Harding University is a compelling interest. The purpose of this scholarship is to be one of the several components of the University to strive for and eventually achieve diversity in the population of the undergraduate students of Harding that is representative of the national average, as defined by the Federal census data.
Every gift counts. Thank you, in advance, for your donations to support the African American Scholarship Fund. To give, click the link below and submit the online form. Under "designation," select "other," and type "African American Alumni Association Scholarship Fund."
Learn more about the scholarship fund
Qualifications of Recipients
In choosing among the various applicants, Harding shall give consideration, within its complete discretion, to one or more of following:
Applicants who have self-identified themselves as a member of an under-represented population as defined by Federal guidelines and demonstrate full financial need based on the Federal Pell Grant guidelines.
Scholarship recipients shall be enrolled as full-time students at Harding and completed 2 full semesters during the academic year for which the scholarship is issued.
Scholarship recipients shall possess a reputation for honesty and hard work, good character, life goals, diligence, demonstrated capability, and financial need.
Scholarship recipients shall maintain a 2.75 grade point average and a good reputation among faculty and students.
Scholarship Process
This scholarship process shall be reviewed at least every five years to assess whether the use of racial and ethnic preference will no longer be necessary to further the stated intended purpose. These reports shall be added to and become a part of this scholarship agreement.
The selection process shall not use race and ethnicity as the only factors, but shall be permitted to take race and ethnicity into consideration, and also other individualized factors in reviewing a student's application. This scholarship shall sunset, that is terminate, twenty-five (25) years after the effective date of the scholarship, unless Harding, based on research and assessment, finds that the intended stated purpose of the scholarship has not been met. In that case the scholarship shall be extended up to five (5) years at a time and extended for successive five (5) year terms, if stated findings are made.
In the event disbursement for a scholarship is not made because an applicant does not meet the preferences under this section, disbursement for a scholarship may be issued without regard to preference to applicants who qualify in the section above.