Welcome from the Director of Public Safety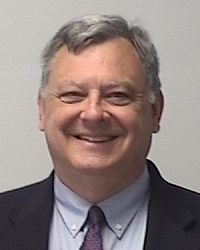 Every employee in the Department of Public Safety is committed to the safety of our students and our campus. We have an outstanding, well-trained staff that includes officers with many years of law enforcement or security experience. We have excellent working relationships with local police, fire, and EMS services. We constantly look for ways to improve how we utilize equipment, technology, and our people to keep Harding a safe community.
While Harding University has the resources one would expect in our security-conscious world, one of the greatest advantages Harding University has when compared to other universities regarding safety is the Christian environment that permeates every aspect of Harding, including the Public Safety Department. Harding's commitment to Christian values greatly reduces the number of security-related problems that are so common on other college campuses.
We always welcome the opportunity to meet students, prospective students and their families. Our office is open 24 hours a day, every day of the year. Please feel free to call at 501-279-5000 or stop by our office in the Heritage Building on campus.
Sincerely,
Craig S. Russell
Director of Public Safety
AEDs on Campus
Automatic External Defibrillators (AEDs) are devices which can greatly improve a person's chance of survival in the case of a heart attack. A victim's chances of survival increases the more rapidly CPR is started and an AED is applied. The chart below identifies the location of each unit and a photo of the AED unit to assist in rapid access to the unit.
AED Locations
The Department of Public Safety can provide training to anyone interested in learning how to perform CPR and use the AED. Please sign up for a class or call the Parking & Transportation Office at (501) 279-4005 for more information.
Campus Safety
The Department of Public Safety strives to maintain a pro-active approach to campus safety utilizing various resources to patrol and respond to various situations.
Our Vision is to provide a safe, Christian environment to the Harding community.
The Department of Public Safety is pleased to offer the following services to members of the Harding Community:
Assisting in unlocking your vehicle (or getting a locksmith) when you have locked your keys inside.
Assisting in jump starting your vehicle when it won't start.
Providing courtesy escorts to students, staff and faculty on campus or back to campus during night time hours.
Providing medical transport and emergency first aid.
Campus patrols 24-hours a day, every day of the year.
Emergency phones for immediate assistance in emergency situations.
24-hour video surveillance in select areas.
Emergency Call Boxes
Emergency call boxes have been placed in strategic locations on campus. If there is criminal activity or a physical emergency, a person should press the CALL button on the box and report the problem to the Public Safety dispatcher. There is a direct line from each call box to the Public Safety Office. Officers are immediately dispatched to the locations of all emergency call box calls regardless of the call.
C.A.S.E.
The Courtesy And Safety Escort (C.A.S.E.) Program was created originally to provide safe transportation for women to and from their dorms. The program was so successful that it was expanded to include the entire student body. The first year resulted in over 14,000 rides! Each evening, two golf carts are available to provide rides anywhere on campus. The drivers are trained members of the Public Safety Office and are equipped with the same radios as officers. The drivers, not only provide rides, but also are trained to report any emergencies or criminal activity.
All students must be in the residence halls or University apartments at the curfew hour set by the administration and Board of Trustees. Any student needing to be out later than the set curfew must receive late permission from the appropriate personnel. Off-campus students are not permitted on campus after curfew unless they have permission from a school official.
Lighting
Major steps have been taken to increase night time visibility on campus. All areas of campus are now well lit. Parking lots are constantly monitored to ensure all lights are working properly and there is sufficient lighting in each parking lot. All concerns regarding lighting are seriously considered and addressed.
Access to Residence Halls
Every residence hall has a live-in manager and several resident assistants. All residence halls have a monitor on duty from 11:00 a.m. until curfew(midnight on weekdays and 1:00 a.m. on weekends) located in the lobby of the residence hall. Members of the opposite sex are not allowed in any of the living areas of the residence halls or apartments at any time. Students are allowed in the residence hall lobbies of the opposite gender from noon until curfew. Regardless of gender, all visitors, repair persons, vendors, etc. must sign in at the front desk with the desk monitor or the resident manager before entering the living areas and must sign out at the front desk when leaving the living areas.
Each residence hall also incorporates the used of access control at the entrances to the building. Residents living in the building are granted access to the building using their Student ID card at the times the lobby is not being monitored.
Courtesy Escorts
Students, staff and faculty may call the Public Safety Office for an escort from anywhere on campus to any other location on campus after dark. Students working off campus may also request escorts back to campus after dark if they make special arrangements.
Video Surveillance
There are several areas on campus that are monitored and/or recorded by video surveillance 24-hours a day by the Department of Public Safety. The video surveillance operates as a deterrent to crime in many areas of campus. Cameras are both overtly and covertly placed in strategic locations.
Security Patrols
Public Safety Officers patrol campus 24-hours a day, every day of the year to protect our students, employees and property here at Harding.
Equipment and Training
The Department of Public Safety now has a fleet of three Toyota Camrys for patrolling campus. Two of these vehicles are marked with identifying decals. All three vehicles are equipped to handle a wide variety of situations. Each patrol vehicle contains a fully-equipped medical first responder bag, oxygen tank, and AED (Automatic External Defibrillator) for medical emergencies. Officers are trained and certified in CPR at the Healthcare Provider Level by the American Heart Association as well as trained medical first responders. Each vehicle also contains tools to
assist motorist with services such as jump-starts, flat tires, and lockouts.
The department also has three gas powered golf carts at their disposal. The golf carts are used in a patrol capacity as well as for safety escorts performed by the department on the campus grounds.
All officers are equipped with Motorola two-way radios and most officers are trained in defensive tactics as well as Mace/Pepper Foam use and decontamination.
Classes Offered
The Public Safety Department provides not only a safe environment for the Harding Community, but also the opportunity for students and others to learn information and skills that may not be readily available elsewhere.  
The Department's Training Program provides training which is both beneficial to the individual and to society as a whole.  Most of the training results in certifications through various agencies and organizations.  These certifications can be very advantageous for students seeking employment following graduation in many career fields.
Below are many of the classes offered by the Public Safety Office. Click on each class to learn more about the course content and other details. 
Classes are offered according to demand, please complete the form and you will be contacted regarding your request when classes are scheduled.  Class details will be furnished in a timely manner.  Please call 501-279-4005 for additional assistance with these classes.
Classes Info
HeartSaver First Aid
Basic First Aid Course which teaches students how to properly respond to common medical emergencies such as cuts, burns, fractures, breathing problems, and environmental emergencies.  It also includes the Basic CPR Course. This course is certified through the American Heart Association.  It is offered on the first Tuesday of each month as demand dictates.  This course is only available to Harding University students, faculty and staff.
Time: 2 1/2 Hrs. Cost: $5
HeartSaver AED (Basic CPR)
This basic CPR course provides instruction for properly providing CPR to adults, children, and infants. Students will learn how to use an Automated External Defibrillator (AED) and recognize factors that can affect the patient. Choking and stroke emergencies are also covered in this course.  This course is certified through the American Heart Association.   It is offered on the first Tuesday of each month.  This course is only available to Harding University students, faculty and staff.
Time: 4 Hrs. Cost: $5
Health Care Provider CPR (Advanced)
This advanced CPR course covers all the material in the HeartSaver AED Course, plus the use of additional equipment and other considerations that can affect resuscitation efforts. Care is taken to ensure all students are proficient in all aspects of CPR.  This course is certified through the American Heart Association.   This course is only available to Harding University students, faculty and staff.
Time: 5 Hrs. Cost: $5
Blood-Borne Pathogens
This course informs students of the concerns of Blood-Borne Pathogens as identified by OSHA. Awareness and protective measures are the primary focus of this course.  This course is only available to Harding University students, faculty and staff.
Time: < 1 Hr. Cost: FREE
Storm Spotter
This class trains the average person how to identify severe weather and how to report it to the National Weather Service. The class also addresses precautions to take during severe weather such as tornadoes and flooding.  The information is focused on Arkansas weather, however, the information is useful for all parts of the country.    We have already hosted a class for 2014.  The next class is expected to be held in February, 2015. 
Time: 2 1/2 Hrs. Cost: FREE
Bystander Intervention
The Bystander Intervention class is designed to promote awareness of dating violence, domestic violence, sexual assault, and stalking as well as provide information and guidance on how to safely intervene when confronted with such issues. The online class and accompanying quiz will take less than 1 hour to complete.
Time: <1 Hr Cost: FREE
RAD Women's Self-Defense
The R.A.D. (Rape Aggression Defense) class is a women's self-defense course. The R.A.D. Systems of Self-Defense are the culmination of an effort to oppose violence holistically within our society.  R.A.D. believes that education along with the approach of opposing societal violence at every level can help revolutionize our culture.  This system teaches that a single self-defense class will not change a people or culture, but an alliance with a systematic approach along with dedicated instructors can.
Time: 12 Hrs Cost: FREE (Limited to women participants only)
Active Shooter Preparedness
This course informs participants of how to be prepared should an active shooter situation occur on campus. The course is based on the Run.Hide.Fight curriculum prepared by the City of Houston in conjunction with the Department of Homeland Security. This course is only available to Harding University students, faculty, and staff.

Time: ½ Hr Cost: FREE
Visiting Campus
The Department of Public Safety is honored to have visitors on its campus. Visitors are not required to register their vehicles with Public Safety during short stays on campus. However, when parking on campus, visitors are strongly encouraged to adhere to the campus parking rules and regulations. Visitors should always park in designated parking slots. Visitors may park in student parking, visitor parking, and faculty/staff parking. Parking in loading zones and in time zones should be limited to 15 minutes.
Parking is not allowed in "Reserved" slots and areas, and is not permitted in "No Parking" areas or in "Handicap" slots (without proper identification). Vans are authorized to park in regular parking slots. Any vehicle transporting over 11 passengers should contact the Public Safety Office 501-279-5000 to receive instructions as to where to park.
Map to Harding University Campus
To get to Harding University take exit 45 from Highway 64 whether coming from Little Rock or Memphis. Go west on Beebe-Capps Expressway through the light and turn right on to Burks Blvd. at the Harding University sign.
Contact Us
Tip-line: 501-268-7237 or Online Form
Location: Heritage Center just inside the Market St. entrance
AREA NUMBERS
Emergency Dial 911
White County Medical Center: 501-268-6121
Searcy Police: 501-268-3531
White County Sheriff: 501-268-3543
Ark. State Police (Local): 501-279-6238