The Department of Theatre at Harding University is a year-round production environment. Students, faculty and staff are learning and teaching in an exciting and interactive manner. Theatre activities include musicals and musical revues, children's theatre, comedies, tragedies, classical theatre and contemporary works. Theatre is alive and well at Harding University! Come join us!
2023-2024 SEASON
Join us for our 2023-2024 season of theatre productions!
"THE MARVELOUS WONDERETTES"
Aug. 24-26 — Ulrey Performing Arts Center
This smash Off-Broadway hit takes you to the 1958 Springfield High School prom, where we meet Betty Jean, Cindy Lou, Missy, and Suzy: four girls with hopes and dreams as big as their crinoline skirts! As we learn about their lives and loves, the girls serenade us with classic '50s hits including "Mr. Sandman," "Dream Lover" and "Stupid Cupid." In Act II, the Wonderettes reunite to take the stage and perform at their ten-year reunion. We learn about the highs and lows the girls have experienced in the past decade and are charmed to find that no matter what life throws their way, they will conquer it together.
HOMECOMING MUSICAL: "MARY POPPINS"
Nov. 3-4 — Benson Auditorium
"Mary Poppins" tells the story of the Banks family, who have mischievous children that have sent many a nanny packing before Mary Poppins arrives on their doorstep. The new nanny takes the children on many magical and memorable adventures, but Jane and Michael aren't the only ones upon whom her presence has a profound effect. Even grown-ups can learn a lesson or two from the nanny who advises that "Anything can happen if you let it". Based on the book series by P.L. Travers, this story is brought to stage with dazzling choreography, special effects, and unforgettable songs, like "Supercalifragilisticexpialidocious," "Step in Time," "Feed the Birds" and many more.
"THE GAME'S AFOOT"
Dec. 7-9 — Ulrey Performing Arts Center
It is December 1936, and Broadway star William Gillette, admired the world over for his leading role in the play Sherlock Holmes, has invited his fellow cast members to his Connecticut castle for a weekend of revelry. But when one of the guests is stabbed to death, the festivities in this isolated house of tricks and mirrors quickly turn dangerous. It is then up to Gillette himself, as he assumes the persona of his beloved Holmes, to track down the killer before the next victim appears. The danger and hilarity are non-stop in this glittering whodunit set during the Christmas holidays.
"THE IMPORTANCE OF BEING EARNEST"
Feb. 8-10 AND 15-17 — Ulrey Performing Arts Center 
The Importance of Being Earnest is a trivial comedy for serious people. Cecily Cardew and Gwendolen Fairfax are both in love with the same mythical suitor. Jack Worthing has wooed Gwendolen as Ernest while Algernon has also posed as Ernest to win the heart of Jack's ward, Cecily. When all four arrive at Jack's country home on the same weekend, this causes the "rivals" to fight for Ernest's undivided attention and the "Ernests" to claim their true loves – and pandemonium breaks loose. Only a senile nursemaid and an old, discarded hand-bag can save the day.
PIED PIPERS
The Pied Pipers of Harding, an improvisational children's theatre troupe, will perform on campus Nov. 4, 2023, and March 30, 2024. The Pipers tour extensively nationally and internationally, performing for over 16,000 children every year.
SPRING SING 2024
March 28-30, Benson Auditorium
Golden is the theme for Spring Sing 2024. This year, we will be celebrating 50 years of Spring Sing alongside Harding's Centennial Celebration! Come join us as we showcase the tremendous talent, art, and heart of our student body! Performance dates for the extravaganza are March 28-30, and tickets will be available on hardingtickets.com in early February 2024. The annual musical revue program features over 1,000 students, comic parodies, amazing music, and incredible spectacle, bringing over 11,000 people to Searcy each year to see the production.
SO MUCH MORE…
Campus Players, a student organization for those interested in theatre will present various productions throughout the year. Many of our theatre courses culminate in performance projects each year and many are open to the public. In particular, Play Directing II students present an annual one act festival each April. Children's Theatre students will present a touring children's show in December. There is always something happening on stage at Harding.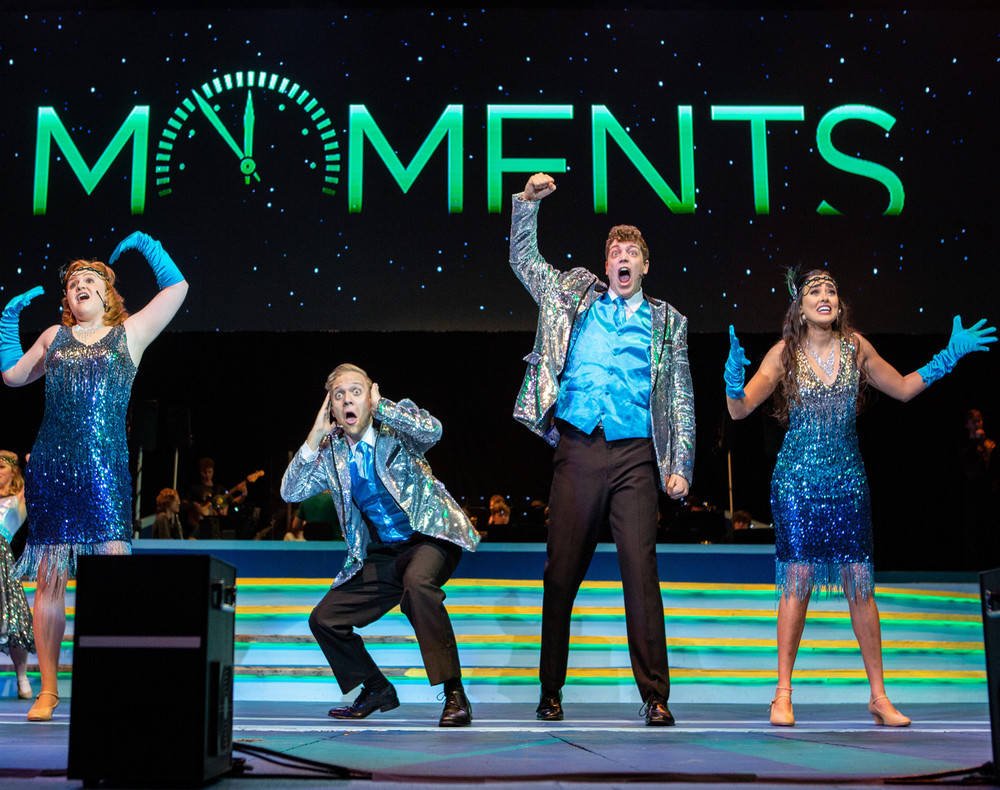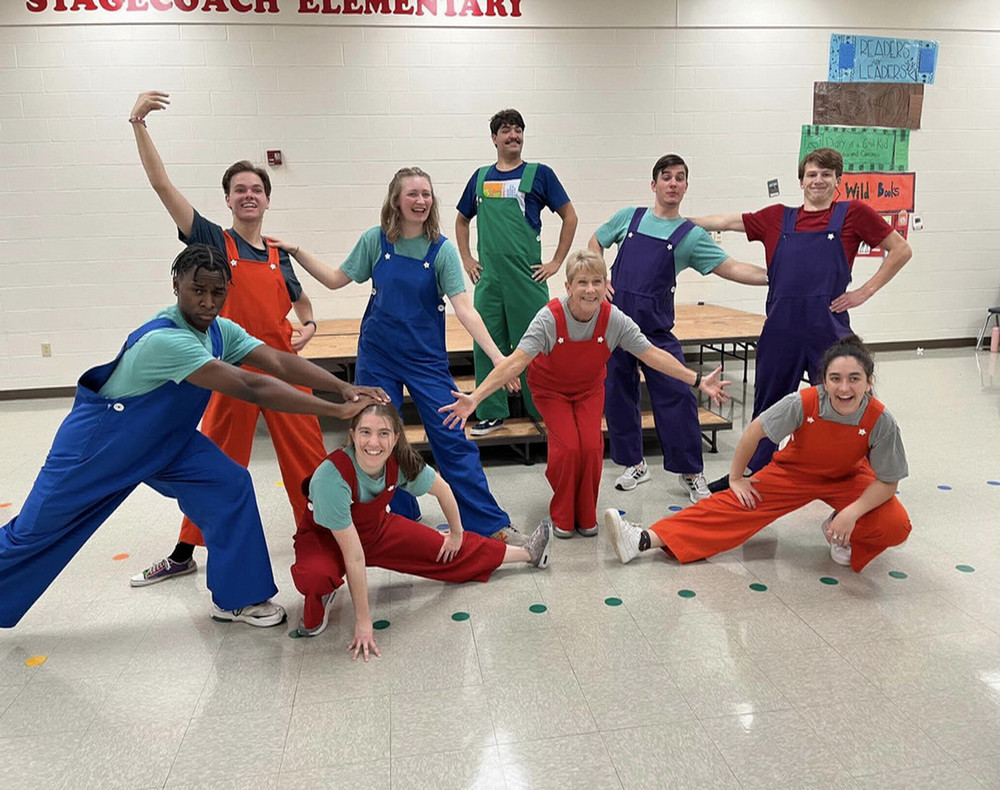 We are a Christ-centered theatre program that challenges students to develop superior artistic skills in order to serve others in the areas of ministry, education and professional theatre.