Office of Testing & Evaluation
The Harding University Office of Testing provides testing facilities and a testing environment that is convenient, supportive, and conducive to maximizing student performance. Our goal is to assist examinees in achieving their academic, and professional objective. The office offers a  variety of examinations to meet the needs of HU students, faculty, and the surrounding community. We provide information regarding exams for undergraduate admission, credit by examination, professional and graduate school admission, and proctoring services for correspondence exams. We value the opportunity to assist you with your testing needs. "Just as the Son of Man did not come to be served, but to serve, and give His life as a ransom for many." Matthew 20:28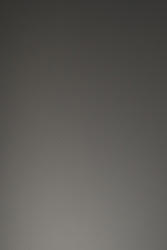 Tina Gould, MBA Director
Campus Location:
803 E. Center Ave Searcy, Arkansas 72149
American Studies Building Room 206
Mailing Address:
Box 12291 Searcy, AR 72149
Phone: 501-279-4415
Email: testing@harding.edu
Inclement Weather Policy:

If you are scheduled for a standardized exam at the Office of Testing and road conditions are unsafe for travel from your location, you must contact testing agencies such as ETS-Praxis, ACT, SAT etc. directly to inform them of unsafe travel conditions to re-schedule your exam. Testing agencies usually require documentation of the weather forecast. The Harding University Office of Testing does not re-schedule these standardized exams. Please call or email us to check the status of the office closings. 501-593-3655 or testing@harding.edu.