Harding Bands
University Band at Harding offers the opportunity to participate in four ensembles: Wind Ensemble, Thundering Herd Marching Band, Jazz Band and Bison Pep Band.
Meet the Directors
Eric Colgrove
elcolgrove@harding.edu
Director of the Thundering Herd Marching Band, Wind Ensemble and Orchestra
Eric Colgrove has served as a music educator, director, and fine arts administrator in Arkansas, Oklahoma, and Colorado. Mr. Colgrove began his role as the Director of Bands and Orchestra, Instrumental Coordinator, and Music Education Coordinator at Harding University in 2019. Part of his teaching and directing duties includes directing the Thundering Herd Marching Band, Wind Ensemble, Chamber Orchestra, and Symphonic Orchestra in addition to teaching courses on instrumental conducting and music education.

A graduate of Harding University, Mr. Colgrove began his music education career at La Junta High School in Colorado and then moved to Colorado Springs to direct the bands at Widefield High School. His concert and jazz bands regularly earned superior ratings and he led the Widefield High School Gladiator Marching Band to their first appearance at the state marching competition ultimately bringing the ensemble into the top 10 in the state. Shortly after his appointment at Widefield, he took over the Performing Arts Department Chair, which he served for 6 years before accepting a position at Oklahoma Christian University and finally at Harding University. Mr. Colgrove has earned a Master's of Music with an emphasis in conducting at Colorado State University where he was provided the opportunity to conduct professional bands, choirs, and orchestras. He has also started his Ph.D. in Music Education with a Wind Conducting emphasis from the University of Oklahoma.

During his career, Mr. Colgrove has had the opportunity to conduct honor bands and orchestras in Colorado and Oklahoma as well as serve on district and state committees working to improve music education and the use of technology in music assessment. As a trumpet musician, Mr. Colgrove has performed with community and semi-professional jazz ensembles and concert bands and has recorded with the country band The Salty Dogs on their 2007 album, Autoharpoon. His wife is a fellow graduate of Harding University and an English instructor, and they have 3 boys to keep them busy.

Andrew Cook
acook4@harding.edu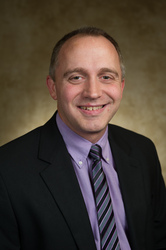 Director of the Jazz Band
Andrew Cook joined the music faculty at Harding University in 2014 where he teaches clarinet and saxophone and serves as the director of the Harding University Jazz Band.  Prior to coming to Harding, he served on the faculties of Ohio Valley University and Faulkner University, and taught as an adjunct instructor of saxophone at Alabama State University, Eastern Nazarene University and the Longy School of Music. 
Previously a member of the Boston Saxophone Quartet and Odyssey Saxophone Quartet, Cook has performed as both a jazz and classical performer throughout the eastern US, including presentations at the Longy School of Music, Massachusetts Institute of Technology, the Alabama Music Educators Association the Arkansas Saxophone Symposium, as well as a number of faculty and guest recitals.  He is a frequent performer of new music, and most recently gave the world premiere of three compositions for saxophone and marimba at the 2018 Conference of the North American Saxophone Alliance.
Dr. Cook received the Bachelor of Music degree from the College of Wooster, the Master of Music degree from The Boston Conservatory and the Doctor of Musical Arts from Boston University. His saxophone teachers include Kenneth Radnofsky, Curtis Johnson and Jose Rua. 
Thundering Herd Marching Band
The Thundering Herd Marching Band is the biggest and loudest spirit organization on campus.  We aim to energize and entertain the crowd while supporting Harding University athletics and promote the wonderful spirit of collegiate athletics.
The Thundering Herd Marching Band performs at all home football games (averaging 5-6 per season), and selected fall exhibitions, and parades. Membership in the Thundering Herd is open to woodwind players, brass players and percussionists, even those that may not have had the opportunity to march before. Our band program also represents students from all academic colleges on campus.  Auditions for new members occur in the Spring and early Summer and can be scheduled by request with Mr. Colgrove. Marching Band can also help financially as scholarships are available for all students and are awarded based upon the quality of the audition.  Once a student is accepted into the marching band, they do not have to re-audition each year.  This year's main audition date is March 15-16, 2024.
The Thundering Herd begins each season with an intense, one week long marching band camp on campus prior to the start of the fall semester. During this time students review marching fundamentals, learn and review drum major commands,  participate in sectionals led by members of the music faculty, participate in music rehearsals, as well as learn the pregame show and the first halftime show, and enjoy a variety of fun nightly recreational activities.  At this time each member will also be fitted for a uniform and issued a school instrument(percussion, sousaphones, baritones, and mellophones).
 Will I have enough time?  That is the most common question that a student has when deciding if they will continue to play in college.  A large majority of our students are surprised to find out that they will spend less than they did in their competitive (often even the non-competitive) high school marching band.  Instead of rehearsing every day like most high school programs, the weekly schedule during the semester includes rehearsals from 3:10-5:30 on Monday and Friday at the marching band rehearsal field and a 7:00-9:00 pm stadium rehearsal on Tuesday.  On game day, the Thundering Herd will also have a continuity rehearsal from 9:00-10:00 am.  In college, every Friday is free!  Members of the Thundering Herd Marching Band will only be busy on approximately 1/3 of the weekends during the Fall semester.  Sectionals are called as needed by each section leader and may include instruction from music faculty who specialize in the specific instrument when needed.
The drum majors for each Fall are decided in the preceding Spring semester.  Drum Major auditions are held in late April and will be decided by Mr. Colgrove with input from the band leadership committee.  The music for the audition will be available approximately four weeks prior to the audition.
Contact the band office at 501-279-4575 or bands@harding.edu. You will be sent audition music and information.
Prerequisite for membership: Proficiency playing your instrument and passing the required audition.
Save
Jazz Band
The Harding University Jazz Band has been an integral part of the Department of Music since the early 1960's. Campus performances each semester offer the Harding campus community and White County residents opportunities to hear the group perform. The ensemble makes short trips during the school year to surrounding locations in Arkansas and is active in area jazz festivals. The group performs blues, swing, Latin, funk and contemporary styles.
Since 1975 the Jazz Band has been featured in the university's annual musical extravaganza, Spring Sing. The group accompanies the hosts and hostesses in five shows to a 10,000+ audience. Membership in the ensemble is open to any university student through auditions at the beginning of each fall semester.
The ensemble is under the direction of Dr. Andrew Cook, Assistant Professor of Music.
How do I become a member?
Audition materials and sign up sheets are posted in the Reynolds Center at the beginning of the fall semester. All university students interested in participating in the jazz program are encouraged to audition.  Each audition will consist of prepared music as well as sight reading.  Contact Dr. Cook with any questions:  acook4@harding.edu
When and where does the jazz band rehearse?
The jazz band currently rehearses from 4:00 - 5:30 each Tuesday and Thursday afternoon in the Recital Hall (Reynolds M113).
Bison Pep Band
The Bison Pep Band is a group of brass, woodwind and percussion musicians who perform for all men's and women's home basketball games in Harding's famed Rhodes Field House.
Membership in the Bison Pep Band is limited to musicians who are current members of the Thundering Herd Marching Band and play the appropriate instruments. Scholarships are available to qualified members.
Wind Ensemble/Concert Band
Two Concert bands are offered at Harding University. Membership in each is assigned based upon results of fall chair auditions.
The Wind Ensemble offers a premier band performance opportunity for advanced musicians. The Concert Band offers campus-wide participation. Membership in both groups is open to musicians of all majors who successfully complete the required audition. Limited scholarships are available for outstanding performers.
The Wind Ensemble presents concerts on campus. In addition, the group performs regularly as a guest ensemble at state conventions, festivals, and other events.
Repertoire for the Wind Ensemble includes standard band literature, event-oriented music, and new music for wind ensemble. The group sponsors frequent guest solo artist appearances and has premiered frequent new works. Both groups may function as a lab band for music education and conducting students. Chamber ensemble members and orchestral chairs are generally chosen from members of the Wind Ensemble.
How do I become a member?
Rigorous auditions for membership in the concert ensembles are held in late October. Auditions are open to all students, regardless of major.  Sign-up lists are posted in the Reynolds Center and band hall for those who are interested.
Prerequisite: Proficiency on a band instrument and passing the audition.
Recent Wind Ensemble Repertoire
April 7, 2022
To Tell Their Story...
Eric Colgrove, conductor
Saxophone Quartet:
Petit Quatuor pour Saxophones - Jean Franciax
An American in Paris - George Gershwin/Arr. Gerry Cappuccio
Percussion Ensemble:
Cold Light - Benjamin Finley
Stubernic - Mark Ford
Wind Ensemble:
Prayer for Ukraine - Mykola Lysenko/Arr Ben Roundtree
Hands of Mercy - Julie Giroux
Of our New Day Begun - Omar Thomas
Mount Everest - Rossano Gallante
March 1, 2022
Give Us This Day
Eric Colgrove, conductor
The Fairest of the Fair - John Philip Sousa
Colonial Song - Percy Aldridge Grainger
Toccata Marziale - Ralph Vaughan Williams
Give Us This Day - David Maslanka
Fanfare - HAYABUSA - Satoshi Yagasawa
October 28, 2021
Eric Colgrove, conductor
Liberty Fanfare - John Williams/Arr. Jim Curnow
A Hymn for the Lost and the Living - Eric Ewazen
Chorale and Alleluia - Howard Hanson
Rode - Samuel R. Hazo
April 20, 2021
Eric Colgrove, conductor

Black Band:
His Honor - Henry Fillmore/Arr. Larry Clark; conducted by Katherine Ruiz
Evening Song - Josef Rheinberger/Arr. Shelly Hanson ; conducted by Garrett Rowlett
Havana Nights - Randall Standridge; conducted by Tommy Ghent
Gold Band:
Seventeen Come Sunday - Ralph Vaughan Williams/Arr. Ed Huckeyby; conducted by Cameron Maupin
The Seal Lullaby - Eric Whitacre/Arr. Robert J. Ambrose; conducted by Erin Fouss
Deus Ex Machina - Randall Standridge; conducted by Spencer Savage
February 25, 2020
Reflections
Eric Colgrove, conductor
Kirkpatrick Fanfare - Andrew Boysen, Jr.
Satiric Dances for a Comedy by Aristophanes - Norman Dello Joio
Hold This Boy and Listen - Carter Pann
Abram's Pursuit - David R. Holsinger


April 9, 2019
On This Bright Morning
Dr. Michale Chance, conductor
Tyler Parkridge, guest conductor
Mallory Harrison - flute soloist
Flying the Breeze - Philip Sparke
Carmen Fantasie Brillante - Francois Borne, trans. by Marc Olive
Salvation is Created - Tschesnokoff, arr. Houseknecht
A Movement for Rosa - Mark Camphouse
On This Bright Morning - David Maslanka
Foundation - Mark Camphouse
The Fairest of the Fair - John Philip Sousa
April 19, 2018
Diversions
Dr. Michael Chance, conductor
Whatsoever Things - Mark Camphouse
The Green Hill - Bert Appermont
       Shawn Coleman - Euphonium Soloist
Divertimento for Eleven Instruments - Gary Ziek
      -Entrada
      -Capriccio
      -Prelude and Tarantella
      -Siciliano
      -Finale
Lincolnshire Posy - Percy Grainger
      -Lisbon
      -Horkstow Grange
      -Rufford Park Poachers
      -Lord Melbourne
      -The Lost Lady Found
Jericho Rhapsody - Morton Gould
February 22, 2018
Americana
Dr. Michael Chance, conductor
New England Triptych - William Schumann
      -Be Glad Then, America
      -When Jesus Wept
      -Chester Overture
Old American Songs, Part II - Aaron Copland/Trans. W. Silvester
      Benjamin Rorabaugh, soloist
      -The Little Horses
      -Zion's Walls
      -The Golden Willow
      -At the River
      -Ching-a-ring Chaw

Away Without Leave - Bob Becker
      Harding University Percussion Ensemble
American Overture for Band - Joseph Wilcox Jenkins
Marching Song of Democracy - Percy Grainger
National Emblem March - E.E. Bagley
Save
Save
Celebration Overture - Zdechlik
Entry of the Gladiators - Fucik
Luminescence - Biedenbender
Symphony for Wind Ensemble - Ewazen
Audition Information
For acceptance into the band program at Harding, all prospective students are required to complete an audition with the band faculty.  The audition will consist of two short prepared pieces of music of your choosing as well as sight reading.  This audition will serve as acceptance into the Marching Band, Pep Band, Wind Ensemble and Orchestra. There will not be separate concert band and marching auditions.  Upon completion of this audition, each prospective student will be in automatic consideration for a band participation scholarship.  Scholarships are given to those students who play the audition well, commit to participating in the band program in the fall (marching band) and spring (concert band), and maintain a minimum 2.5 GPA.  Auditions preferably take place in the spring semester of a prospective student's senior year of high school and can be arranged on an individual basis Mondays through Fridays during the semester.  Summer auditions and auditions for those living far from Arkansas can also be arranged.  To set up an audition or for additional information, please contact:
Eric Colgrove, Director of Bands and Instrumental Coordinator, 501-279-4575, elcolgrove@harding.edu
Dr. Andrew Cook, Director of Jazz Band and Woodwinds 501-279-4479, acook4@harding.edu