Welcome from the Department Chair
On behalf of the faculty and staff of the department of Engineering and Physics at Harding University, welcome to our website!
Now is an excellent time to undertake an undergraduate study in engineering and physics.  The global challenges that we will face in the future will require innovative solutions which will likely include creative and novel uses of existing technology and the development of new technology.  Challenges such as clean and sustainable energy, efficient transport (air,sea and land), security (including information security), clean water resources, health care, environmental protection and economic stability represent major concerns worldwide.  Engineers and Physicists will undoubtedly play major roles in addressing these issues.
The faculty and staff are committed to providing an undergraduate experience in Engineering and Physics that emphasizes the Christian World view. We are also committed to providing the skills and knowledge necessary for future professional engineers and physicists. Our overarching goal is to provide an educational experience that develops a Christian World view while training our students to work in highly technical and multidisciplinary fields.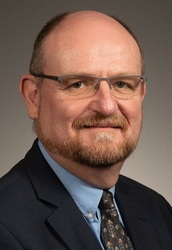 I invite you to peruse our web pages and see for yourself the wonderful and exciting opportunities that Harding provides for making a positive difference in the world!
Chair, Dr. Zane Gastineau
Pryor-England Sci 305
501-279-5440
Scholarship Application for Freshman Engineering Students